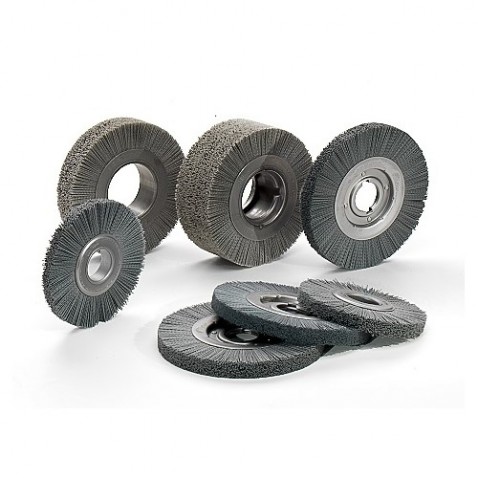 Abrasive Nylon filaments combine the advantages of a grinding action, strength, flexibility and a excellent service life. This is because the heat resistant nylon is mixed with 30 % abrasive grit before extrusion to produce a filament which is impregnated troughout it's structure.
Different grit sizes and filament diameters are available in either Silicon Cardide, Diamond and aluminium oxide recommended surface speed 15 to 20 metres per second.

Applications:

Deburring crankshafts, cylinder heads, axle joints, gearbox housings, corburettor components, valve bodies, gears, the mating surfaces and external contours of connecting rods, and the sealing surfaces of cylinder heads or sumps. General deburring of steel and no-ferrous-metal components in the automobile accessory, engine-building and aviation industries.

Notes on use:

For fully-automatic deburring machines, centreless deburring machines and robots.