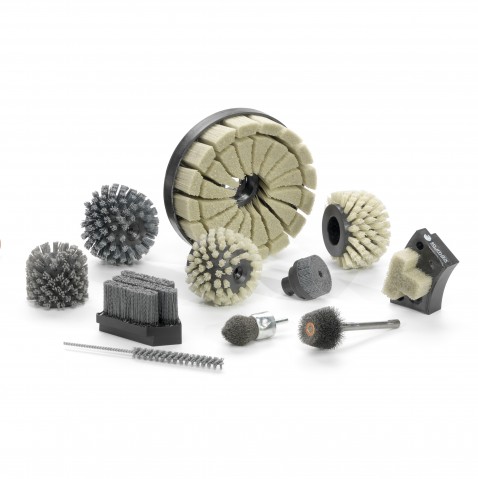 New mushroom type abrasive diamond brushes for aging and burnishing stone in general and ceramics.
Brushes designed to be used in CNC machines
They can be produced in any diameter, with SIC or diamond abrasive fibres.
Currently they are available on reserve, in diameters 65 mm and 85 mm, but they can be supplied in different diameters upon our clients' demand
The anchoring is also determined by the needs of our clients and the needs of their machines.