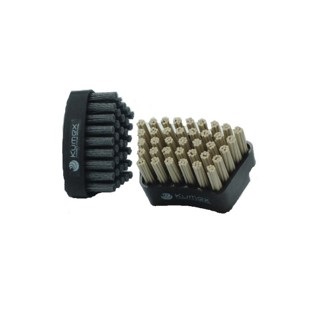 Available in two types:
Traditional: Brush with plastic support and 8 mm bundles inserted into the support with Robots (used to achieve an aged effect)
Fusion: Manufactured with fusion systems. (Great density of filaments, attached to the support by resin fusion). They provide an excellent burnished effect, and outstanding brush durability.