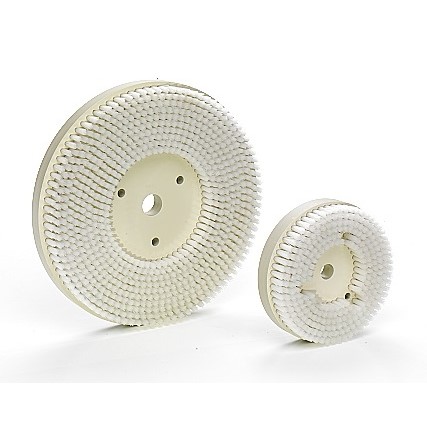 Our range of disc brushes completes the offered Kumex brushroundabout.
The versatile applications of disc brushes e.g. washing, cleaning, polishing, deburring, grinding, and structuring etc. make them an indispensable tool.
Thus the variety of disc brushes does not come out the blue - We at Kumex offer about 2.500 different types for all kind application purposes and in best quality due to production on semi- and fully automatical CNC-machines.