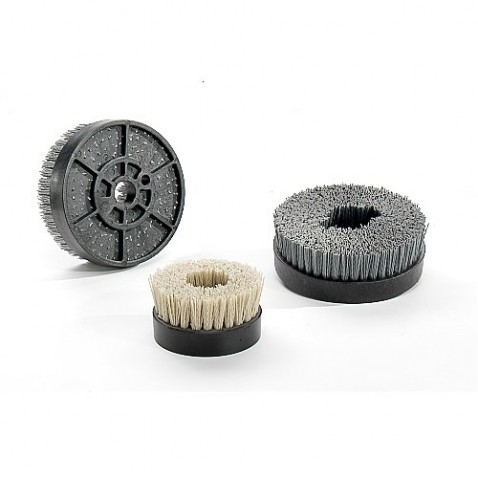 Abrasive Brushes for Fineblanking
Model TBK brushes are frontal brushes prepared especially for planetary type deburring systems.
We have different models (TBK1-TBK2-TBK3-TBK4-TBK5, etc...), depending on the type of anchoring of the brush.
In turn, all models are produced with different diameters and distributions.
For greater precision all our supports are injection-moulded at the Kumex-Plastic-Systems® division of the Kumex® industrial group.